ELIZABETA KIRILOVA VATCHKOVA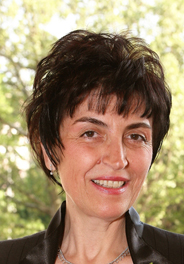 Elizabeta Vatchkova has a PhD in Economics and is Professor of Human Resource Management at International University in Sofia where she teaches Human Resource Management and Strategic Management.

She has conducted extensive research in the field as organizer and sponsor of the longitudinal sociological survey on Human Resource Management in Bulgaria (1996, 1999, 2003, and 2008) and has participated in numerous international conferences as a representative of Bulgaria in CRANET. Professor Vatchkova has significant consulting experience as founder and owner of the International Business School Transbusiness-E and is a Founding member and former Vice President (2000–2003) of the Bulgarian Human Resource Management and Development Association (BHRMDA). In 2007 she was awarded the Special award for promoting and development of human resource management by BHRMDA.
Author and co-author of more than 90 publications in Bulgaria and abroad, among which:

Human Resource Management – the Bulgarian and the International Experience, (2007) IBS Transbusiness-E, Sofia.

Human Resource Management for the forestry industry – an interactive web-based course and CD-ROM (2007). Institute of Forestry, Cenre for encouragement of entrepreneurship, Sofia.

Bulgaria and Czech Republic: Countries in transition (2004). In the Cranet Book Human Resource Management in Europe: Evidence of Convergence? Butterworth-Heinemann, Oxford

Handbook on Effective Human Resource Management. (2004). RAABE, Sofia.

Human Resource Management in Bulgaria – Hot Problems of the Transition to Market Economy (2000). In the Book New Challenges for European Human Resource Management, Macmillan Press Ltd, UK.

Human Resource Management: European Comparative Researches" (1998), University Press "Stopanstvo", Sofia.
Courses in English language:
§ Introduction to management (IU)
§ Strategic management (IU)
§ Business strategy (IU)
§ Managing people at work (IU)
§ Managing people at the hospitality industry (IU)